Avian & Exotics Pet Vet Serving Morris County NJ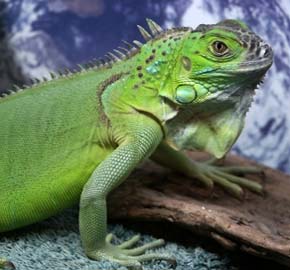 Exotic pet care requires a certain expertise, advanced training, and a true love of these unique companions. At Community Animal Hospital, we offer veterinary care for an exceptionally wide range of exotic pets, from rabbits and ferrets to snakes and turtles.
Exotic Pets We Treat
On the following pages of our website, we offer some basic information about types of pets and their basic care. This information is general in nature and to be used as a starting point for your pet owner education – it is not meant to diagnose or treat your pet.
The professionals at Community Animal Hospital have access to a vast collection of resources and information designed to support your goals as a pet owner and help you to make informed decisions about your veterinary care. We encourage you to ask questions, discuss your concerns, and seek more information about all of your pet care needs.
View the information below that most interests you and applies to your pet family:
Exotic Pet Resources
The House Rabbit Society is an international nonprofit organization that rescues rabbits from animal shelters and educates the public on rabbit care and behavior.
The American Ferret Association promotes the domestic ferret as a companion animal through public education.
Guinea Lynx is a comprehensive medical and care guide for guinea pigs.
Anapsid.org is an informational site for more about amphibians and reptiles.
Parrot Pages is a great site for parrot information.
Meet Deborah Adelsohn, DVM
Dr. Deborah Adelsohn is a 1990 graduate of Cornell University College of Veterinary Medicine and completed an internship in small animal medicine and surgery at the Animal Medical Center in New York City. She has been a member of the Community Animal Hospital staff ever since.
In addition to feline and canine patients, Dr. Adelsohn has had a lifelong interest in exotic animals. She has actively pursued advanced training and continuing education in avian, reptile, and small mammal medicine, surgery and dentistry, especially for rabbits, ferrets, and guinea pigs. She is a member of the Association of Avian Vets, Association of Exotic Mammal Vets, House Rabbit Society, and American Animal Hospital Association.
Contact our clinic to schedule an appointment with Dr. Adelsohn.