Morris County Emergency Vet: Community Animal Hospital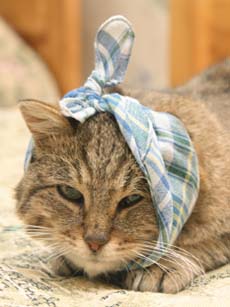 A veterinary emergency can cause anxiety and fear for pet owners. Take comfort in knowing that Community Animal Hospital is well prepared for any pet emergency. Our veterinary professionals have extensive training and experience with diagnosing and treating acute illnesses and injuries in small animal companions.
During hospital hours or in between, we are here to offer guidance, provide services, and direct you to the closest emergency facility, if needed. Even during a pet emergency, we offer our patients and their owners progressive pet care with a personal touch.
What Is a Pet Emergency?
You know your pet better than anyone else. If you notice unusual behavior or if something seems not quite right, your pet could have a legitimate problem. When this happens, we recommend you call Community Animal Hospital for guidance.
By asking a few basic questions over the phone, our veterinarians will determine whether you should bring your pet in right away, whether it is safe to wait for an examination during normal office hours, or even to refer you to an area emergency veterinary hospital.
Calling your veterinarian for support or direction during a crisis is the smart thing to do. Whatever the ultimate conclusion, our staff is trained to provide you with the support you need and to put your mind at ease. Your pet care concerns are always important to us.
Pet Emergencies During Hospital Hours
During office hours, Community Animal Hospital is prepared and available to handle veterinary emergencies. Simply contact us at 973-267-4220 or bring your pet directly to our office. We recommend a call, even if it is to tell us you are on the way, so that we may be ready for your pet's specific needs.
Some injuries or illnesses that may require an immediate trip to the veterinary hospital include:
Major trauma, such as car accident
Broken bones
Unconsciousness or awake but unresponsive
Choking or trouble breathing
Seizure
Bleeding, especially from any orifice
Excessive vomiting or diarrhea
Poisoning

ASPCA Poison Control 1-888-426-4435
Pet Poison Helpline 1-800-213-6680
After-Hours Pet Emergencies
For after-hours pet emergencies, please call our number, 973-267-4220, to speak with a veterinarian on call or to be directed to our local emergency hospital.
Community Animal Hospital Hours
During our business hours, you will always be able to reach a veterinarian to assist you.
Monday-Thursday: 8:00 am-8:00 pm
Friday: 8:00 am-6:00 pm
Saturday: 8:00 am-2:00 pm
Sunday: 10:00 am-12:00 pm (for emergencies only)