Meet the Veterinary Staff of Community Animal Hospital
Sarah S.
Sara is our head technician, both in medicine and surgery. Sarah began working at Community Animal Hospital in 1999 during her senior year in high school. She pursued her career as a veterinary technician and attended college for her associates degree in biology while doing hands-on training at Community. In 2006 she passed the national exam for technicians to become certified. While working here, she continued her education and training to perform ultrasounds. She owns two dogs and three cats and is passionate about animal rights. She likes to relax by gardening, reading, hiking, and doing puzzles.
Bonnie H.
Bonnie has worked at Community Animal Hospital since 1986, starting as a kennel assistant, then as a veterinary assistant and receptionist, and now as a managerial assistant. She enjoys seeing pets with their people and, of course, helping them. She enjoys saltwater fishing with her husband, Marc, gardening and reading
Peggy V.
Peggy has been working as an office manager at Community Animal Hospital for 25 years. She oversees the staff and ensures things run smoothly at such a busy practice. In her spare time, Peggy hikes, gardens, writes, and serves on the board of her local arts council.
Valeria S.
Val has been working with us since April of 2010. She started as a receptionist and now is also a vet technician. She is currently studying Sociology and Psychology at Kean University where she looks forward to graduating in May of 2017. During her days off, Val loves to watch movies, play video games and spend time with her family, friends and pets.
Jessica D.
Jess has been with us since 2011. She works both as a receptionist and a vet technician. As well as her love for animals, Jessica has interest in fitness and nutrition. When not at work she enjoys hiking, camping and spending time with her husband, son and 2 dogs.
Danielle C.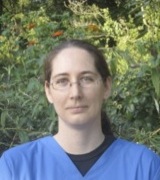 Danielle loves animals of all kinds. She previously worked at an animal shelter and is currently undertaking the medical side of animal care. She lives with her 9-year-old Jack Russell Mix names Kira and enjoys taking her for walks and car rides. In her spare time, Danielle also likes to read and play video games.
Lauren C.
Lauren has been a vet technician for 12 years. She enjoys spending time with her friends, family (husband and son) and her 2 cats and 2 dogs.
Sean F.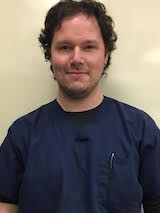 Sean has been working at Community Animal Hospital since 2007. In 2012, he left for the opportunity to work at a referral/emergency practice as an emergency and dermatology technician. In 2013, he returned to our team! Sean has 2 dogs and a cat he enjoys spending time with. He also loves classic movies, hiking and charity walks.
Brielle M.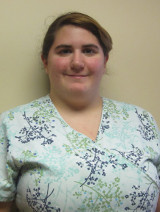 Brielle has been with Community Animal Hospital since December 2009. Her love for cats led her to study at Mercy college where she earned her license as a Veterinary Technician. Brielle plans to continue her education to become a veterinarian.
Nelly M.
Nelly has been at Community Animal Hospital since 2016. She has been working as a kennel assistant and is in training to be a vet technician. Nelly hobbies are watching movies, hiking and spending time with her dogs.
Joey T.
Joey has been working with us since March of 2016. He is a veterinary technician and enjoys learning something new every day. He also loves to play video games, watch and play sports and spend time with his family and friends.
Grace K.
Grace has been working at Community Animal Hospital since February of 2016. She is currently studying Psychology at Kean University and hopes to one day get her masters in Social Work. Her favorite things to do in her spare time are spending time with her 3 cats and taking her dog for walks.
Jonathan R.
Jon has been working at Community Animal Hospital since June of 2015 as a vet technician. Previously, he has worked at other animal hospitals, The Seeing Eye and grooming salons. He is also a dog sitter on Rover.com. He attended Centenary College where he majored in Criminal Justice and is currently going to school at CCM for Biology. During Jon's free time he likes to hike, play sports, dance and write poetry.
Samantha Z.
Samantha recently started working at Community Animal hospital this February of 2017 as a receptionist. She is currently raising her 5th Seeing Eye Dog, a German Shepherd. Sam loves to travel to upstate New York where her grandparents own property off of Keuka Lake. She also loves to hike, ride on the ATV and swim in the lake.
Cindy C.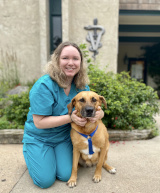 Cindy is one of our kennel assistants. She is currently studying Biology with plans to continue with a major in animal science. She aspires to become a veterinarian and enjoys working in the vet field. She has two dogs of her own at home. She has grown up in a family of fellow animal lovers and cannot imagine living without dogs. Since she enjoys being around animals, Cindy decided that a career working with animals would suit her lifestyle well.
Bryan
Bryan splits his time at Community Animal Hospital between receptionist and kennel attendant. He has been working with animals since 2001. In his spare time, he likes spending time with his family, friends, and lab mix Emma. He also enjoys outdoor activities like hiking and gardening.
Dianne D.
Dianne has been working at Community Animal Hospital since August 2017. She is in school for veterinary assistant and will go on to veterinary technician school next year. She loves her dog, Skuzzy, and enjoys her hikes with him every weekend.
Herbie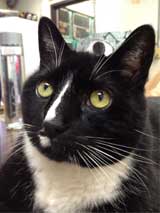 Herbie has been a staff member at Community Animal Hospital since the year 2000. He has donated blood to needy cats in the past, but now stays busy by keeping himself groomed and handsome for our hospital. He enjoys catching his toy mouse and drinking from the faucet—and toilet! He also keeps the animals staying here calm and stress free. Herbie's only complaint seems to be that there are never enough treats to snack on!