"We 've been taking our two pugs to Community Animal Hospital for over fourteen years. The staff is thorough' caring' and compassionate. We are always very confident that our dogs are receiving the very best of care at Community!" ~ Kathryn Blomberg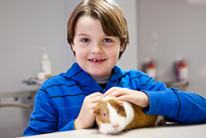 We have been providing extraordinary veterinary services to Morris County pets for more than a quarter of a century.
Learn more about some of our special clients.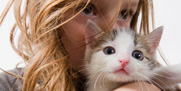 Share your favorite pet photos with us!
921 Route 53, Morris Plains, NJ 07950 • Directions • 973.267.4220