"My rabbit' Roscoe' has been seen by Community Animal Hospital for the past nine years. Whether it is a routine visit or emergency' the staff is always responsive and helpful. No matter how busy the office is' I never feel rushed and everyone is willing to take the time to answer questions and explain things' so I understand what Roscoe needs and what I need to do to keep him healthy or help him through any health issues. I am so grateful to have found you' and I know that it is because of the excellent care he has received from you that I have been able to have so many wonderful years with Roscoe. Thank you!" ~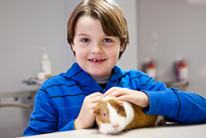 We have been providing extraordinary veterinary services to Morris County pets for more than a quarter of a century.
Learn more about some of our special clients.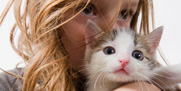 Share your favorite pet photos with us!
921 Route 53, Morris Plains, NJ 07950 • Directions • 973.267.4220