"Community Animal Hospital is "community" of wonderful' caring individuals' They have top notch professionals' vet techs and staff. Clients for over twenty five years' we feel like a member of a wonderful family. Last year our cat Petunia got very ill and required some extreme measures to shave her. It was a very scary time' with a very happy ending. Thank you always for what you do and how you do it' caring for of all of us creatures. Two and four legged alike!" ~ The Swensons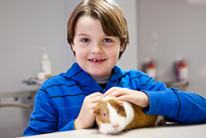 We have been providing extraordinary veterinary services to Morris County pets for more than a quarter of a century.
Learn more about some of our special clients.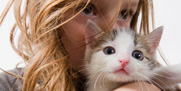 Share your favorite pet photos with us!
921 Route 53, Morris Plains, NJ 07950 • Directions • 973.267.4220